Your Holidays to the next level
No deposit insurance - Basic accessories all included - Transparent check-in & out
WE MAKE YOUR HOLIDAYS MEMORABLE BECAUSE WE SHARE EXPERIENCES, NOT JUST A SAILBOAT ...
We have specialized in sailing holidays in Italy, along the most beautiful coasts and islands in the world, with catamarans and sailboats both crewed and bareboat.

We do charters with sailboats from 37' to 51', classified with a simple method: comfort (3 stars), superior (4 stars) or luxury (5 stars), depending on size and equipment. On all our yachts you can add amazing amenities and services and unparalleled, usually only found on mega yachts.

Let our Skippers accompany you (or sail alone, if you prefer): we will involve you in aunique experience, at sea as on land, accompanying you with suggestions, itineraries, ideas and activities that you never expected.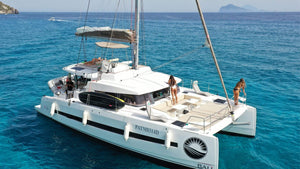 This section doesn't currently include any content. Add content to this section using the sidebar.
find out more about our destinations
OCEANIS 40.1 - LAGOON 42 - OCEANIS 51.1
OUR CUSTOMER SUPPORT TEAM
100% relax
KASKO INSURANCE WITHOUT ANY DEPOSIT
On all our sailboats you can include Kasko insurance without any deposit, just holidays in total relaxation!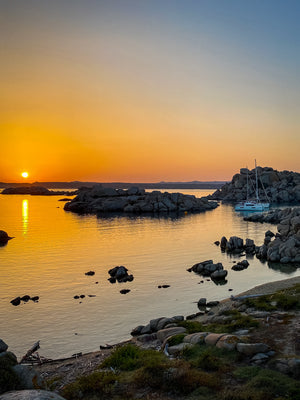 0% obnoxious extra budget
CHECK-IN AND CHECK-OUT WITHOUT SURPRISES
WE ONLY WANT TO SEE SMILING CUSTOMERS!

Tender engine, sheets, towels, Marine park permits are all included, without annoying and expensive surprises at check-in!

Same at checkout: honest and cooperative checkout: a happy customer will always come back to us.
6 good reasons to charter a yacht with us
UP-GRADE YOUR YACHT WITH OUR BOUTIQUE, FUN OR RELAX PACKAGES
Incredible accessories only seen on mega-yachts: discover them all below
For our fleet we have chosen only among the best shipyards
Our Customers are the best advertisement!
★★★★

Kasko insurance saved our vacation: the rock we hitted was not in the GPS,, what a scare! All the rest was super.

D. M.

Birminghan, U.K.
★★★★★

Not one single word is a fake: the Sun Odyssey 440 worked properly, but the hammock made my wife a bit lazy all week long :-P

Anthony M. K. Junior

Kingston - New Zealand
★★★★★

Best holidays ever, thnx guys!

Arthur D.

Melbourne
★★★★★

It was our first experience ever on a yacht and I think we couldn't find a better charter. So cosy and friendly, strongly suggested!

Kalvinder B.

Birmingham U.K.
★★★★★

The Bali 5.4 in Dreams Horizon set-up was simply incredible. I really felt the Italian touch, from the Nespresso multi aroma coffe box to the local wine cellar: I tasted the Cannonau and have definitively fallen in love with Sardinia. Thank you guys, you have us again in your 2022 customer list!

Michael T.

Toronto, Canada
★★★★★

Impressive value for money these guys have set the new benchmark in the charter market! And Sicily is wonderful :-)

Sebastian B.

Lübeck, Germany
★★★★★

These guys know how to make you fall in love with the sea: great boat, great Skipper (thanks Marzio) and spectacular places (the beach bar in Cala Caprese is a show!). Recommended for families even for the first experience on a yacht !!!

Aurelius S.

Varese - Italy